Just a reminder that Applications are due tomorrow at Midnight!
Belladonna & Mavi are pleased to announce a call for performers for the Belly Horror Show Festival 2011!

The Belly Horror Show Festival is a sensually sinister weekend October 20-23 in Washington, DC - including the one of a kind Belly Horror Show on Friday Oct. 21st, 2011 at the world famous Birchmere Theater. The weekend also includes a weekend full of performances, workshops and excursions.


The Festival is now accepting applications for performers for the entire weekend of activities. We are seeking spooky, macabre, horror, "B-movie monster" themed performances to delight, frighten, and amaze! We are seeking Belly Dance, Variety, Vaudeville and Burlesque themed performance applications. Musical submissions and Emcee or 'Host" applications are also encouraged. Performances must be less than 10 minutes in length, and performances between 3-7 minutes are the most successful.

Proposals will be accepted until MIDNIGHT March 1, 2011.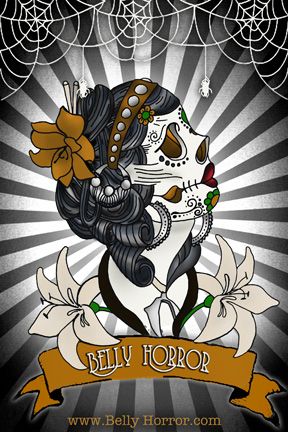 The Belly Horror Show festival is a by-dancers-for-dancers event -- we are interested in showcasing the creativity of the belly dance community!

Please submit applications by 3/1/2011 through the Belly Horror Show website application form (www.BellyHorror.com)

We will select pieces on basis of performance style, merit and show cohesion. Performers will be paid. Performers will be notified of final show acceptance by April 15, 2011. Questions can be directed to:
BellyHorrorShow@gmail.com